Stucco Installation
Making your Dreams a Reality 
Whether you are building a new home or office and need stucco installation, our team of experienced professionals will do the job, and do the job right.  Complete Stucco Inc. is a full service stucco contracting company who specializes in residential and commercial stucco installation services.  We are experts in all phases of residential and commercial stucco application, stucco repairs, and stucco refinishing.  Our goal is to understand your vision and complete your stucco project that meets your specific needs and desires. We are dedicated to exceeding your expectations by providing you with timely service and quality craftsmanship. Complete Stucco Inc. is a family owned and operated business which has been servicing the communities in Solon, Pepper Pike, Gates Mills, Moreland Hills and surrounding areas for many years.  Complete Stucco Inc. is a licensed Dryvit and STO Applicator.  We are fully insured and offer warranties through Dryvit and STO.
Dryvit Outsulation System
A Dryvit Outsulation System is insulation that is placed on the outside of a building which is engineered to perform in all types of climates and on all types of structures. Dryvit Outsulation Systems are one of the most effective insulation solutions which meet energy code requirements for continuous insulation. Other benefits include:
Cost Effective
Low Maintenance
Durablility
Continuous Insulation
Energy Efficient
Aesthetically Pleasing
Wide Variety of Design and Detail Effects
And More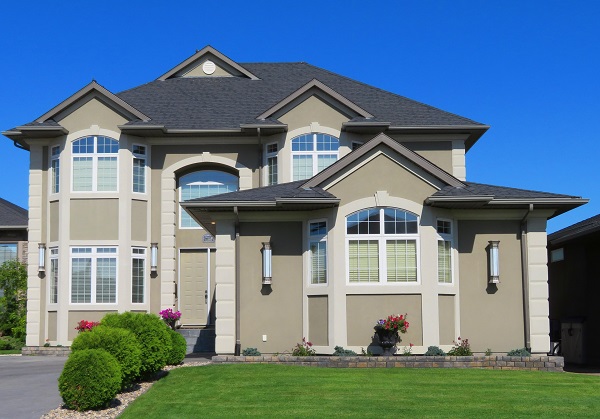 STO Stucco Systems
A STO Stucco System is an advanced wall system which is made up of high performance products that work together to provide superior protection and durability. These products have the ability to enhance weather resistance and the long term appearance of your wall system.  Additional benefits include:
Energy Efficiency
Moisture Resistance
Ease of Application
Durability
Eye-Catching Aesthetics
and More
Why Choose Complete Stucco Inc.?
Licensed Dryvit & STO Applicator
Warranties through Dryvit & STO
Superior Customer Service
Ready to get started on your Stucco Project?  Have Questions?
Contact Complete Stucco Inc.  Our team is standing by ready to help you with your Residential, Commercial, New Construction, Remodeling or Repair Projects.
We can help you complete your project from the ground up!
Experience the amazing results from adding texture, molding or even stone to the exterior your building.  These simple aesthetic changes can totally transform your home or workplace.  Complete Stucco Inc. offers Commercial & Residential services for :
Concrete Flat Work
Block Laying
Metal Frame Construction
Drywall
Stucco
Painting
Tile
Any Type of Decorative Finish